OUR TEAM
Honest. Caring. Authentic.
The Murtagh Team genuinely is just that - a team. Our combined experience, work ethic, morality, and excellent negotiation skills enable us to treat every client like gold while guiding them through the buying and selling process.
We received the 2021 HomeLight Achievement award! HomeLight analyzed transaction data for real estate agents both nationally and locally in 2021. Our team was ranked in the top 5% of agents for the third year in a row!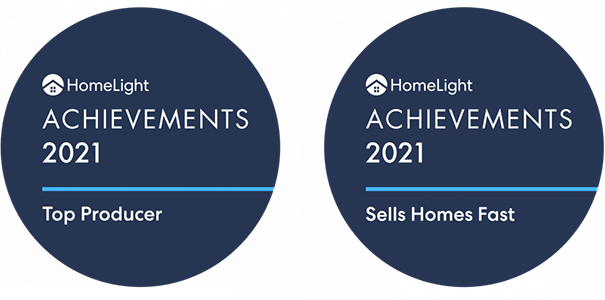 43+ YEARS IN THE BUSINESS
The difference is in the details.
Buying or selling a home is life-altering, which is why you don't want just any Realtor by your side. Our team works together to create an honest, caring, and authentic experience for our clients.
"We worked with Julia Murtagh and her team to purchase our first home in Pleasanton. Julia was very responsive throughout the entire process and truly dedicated to helping us be successful in our venture. Thighly recommend Julia and The Murtagh Team to anyone looking to purchase a home in Pleasanton."
- Home Buyer
Happy Clients.
"I just completed my third real estate transaction with Julia Murtagh and I can not say enough great things about Julia and her team. On the buying and selling side she was thorough, confident, professional and trustworthy. Most recently she made the sale of our home almost stress free. Julia knew exactly what we needed to do to get top dollar and had an amazing team of professionals working to make it happen for us. I highly recommend her."
Home Buyer & Seller

"Working with Kristy was a breath of fresh air. She listened to our needs, was patient with our search criteria, and always available and extremely organized. Kristy helped us find our forever home, guided us through a smooth transaction, listed and sold our house all in the span of 90 days. Couldn't have done this without her expertise of the local market and industry knowledge."
Home Buyer

"Julia and her team are the quintessential professionals dealing in every aspect of a residential real estate sales transaction. Their understanding of current market trends and transactions, marketing and negotiation skills, and responsiveness throughout the course of the sales transaction were all first rate and the mark of true professionals. I would hire Julia and her team without hesitation in the future."
Home Buyer

Thinking of Selling?
Check out how we'll market your home using modern methodology.
Our Marketing Plan
Get In Touch
Have questions? Our team is here to help.
Let's Talk